skg | Jan 17, 2013 | Comments 0 |
THE MORNING SHOW
with
Patrick Timpone

Paul Doyon
EMF Refugees
EMF'S: Getting Sick from Todays' Technology

Show Highlights:
-Research shows DNA breakage from EMF's
-The pharmaceutical industry is making a killing off of the wireless industry
-Addicted to our toys. How the cell phones, tablets,laptops among other teckie toys have become the new "heroin"
-Can I protect myself from EMF's? And what about my neighbors EMF'S?
-What is Q-Link and does it 
work

?
-What kinds of problems can be caused by an overexposure to EMF's?
and more.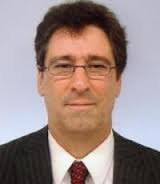 Paul Doyon holds a BA in Psychology, an MA in Teaching, and an MA in Advanced Japanese Studies. In 2005, while living in Japan, he suddenly became sick with the symptoms described in the literature as Chronic Fatigue Syndrome. After six months of deteriorating health he began to suspect that a number of cell towers in the vicinity of his apartment and the neighbors` WiFi systems might be the root cause of his problems. After finding and renting a log house in the Japanese mountains in an area free of cell phone signals, within 24 hours of staying there approximately 50% of his symptoms disappeared. He ended up staying there for four months to recover but during this time also became extremely sensitive to electromagnetic fields. Since that time he has been researching the effects of EMFs, and trying to survive and increase awareness in a world increasingly polluted by this invisible pollution.
paul doyon, emf exposure and dis-ease, january 17, 2013
Download