Electroma

gnetic Safe Planet 

Launches New Website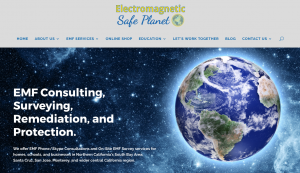 Thursday, September 14th, 2017
Electromagnetic Safe Planet is pleased to have been able to launch its new website designed to provide support to those in need who are either concerned about or are already suffering from symptoms associated with excessive electromagnetic radiation (EMR) exposures — i.e. Microwave Sickness or Microwave Syndrome:
• Insomnia        • Sleep Disturbances        • Brain Fog        • Memory Problems        • Depression
• Unexplained Anxiety        • Increased Allergies        • Nausea        • Intestinal Disturbances
• Extreme Fatigue        • Muscle and Joint Pain        • Rapid Weight Loss        • Night Sweats
• Weakened Immune System        • Headache        • Dizziness        • Vertigo      • Swollen Lymph
Paul Doyon, the founder of Electromagnetic Safe Planet, is not only a Building Biology Certified Electromagnetic Radiation Specialist (EMRS), but has also been a leading figure in the movement to educate people and increase awareness about the dangers inherent with the growing amounts of electromagnetic pollution in our environments.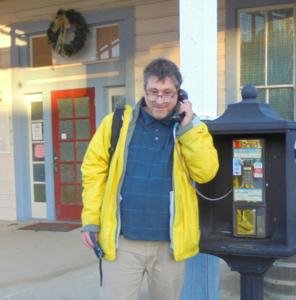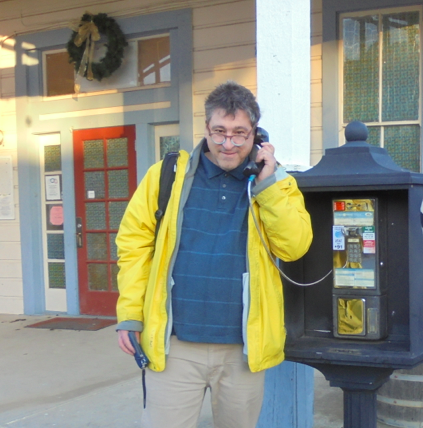 For the last 12 years, he — since becoming deathly ill himself living in the vicinity of several cell phone towers — has been helping and providing support to those who have found themselves in similar situations. He started a Yahoo Group in 2006 called "EMF Refugee" (now with over 1000 members) and a blog called "The Microwave Factor" around the same time, (now with over 6000 posts).
Electromagnetic Safe Planet, located in Santa Cruz, California, a leading San Francisco Bay Area EMF consultant, not only provides consultations, surveys, assessments, and remediation to those in the greater Northern California and Central California regions, but also provides worldwide EMF consultations via phone, Skype, and email.
As Paul Doyon states:
This new website urgently provides an open doorway to a growing number of people in need of bona fide help, support, advice, and consultation, as well as providing surveys, assessments, and remediation services to those in the greater Northern and Central California regions. An increasing number of people are suffering from unexplained symptoms and an increasing number of diseases of unknown etiology. Learning how to reduce one's exposures to the invisible ambient electromagnetic fields in one's environment can do wonders for improving one's health and wellbeing. 
Whether you are just concerned about your EMF exposures, or you recently started to experience symptoms after installation of a Smart Meter, a new Wi-Fi router, a cordless phone, or the erection of a cell tower nearby, Electromagnetic Safe Planet, the South Bay Area's Leading EMF Professional, can help you with sound advice via its consultation services while also providing expert EMF testing and EMF home inspections for radiofrequency (RF), magnetic fields, electric fields, dirty electricity, and body voltage.
www.electromagneticsafeplanet.com